Earth's end won't be from natural causes; its passing is scheduled for a Day in which Christ's appearance will be the main event. Before leaving his disciples, Jesus made it clear that his great Day and his great mission are connected (Mt 24:14). It makes no sense at all for his disciples to celebrate his coming Day, but ignore his mission. He delays the Day to rescue nations; disengaging from his urgent mission is not an option for his followers.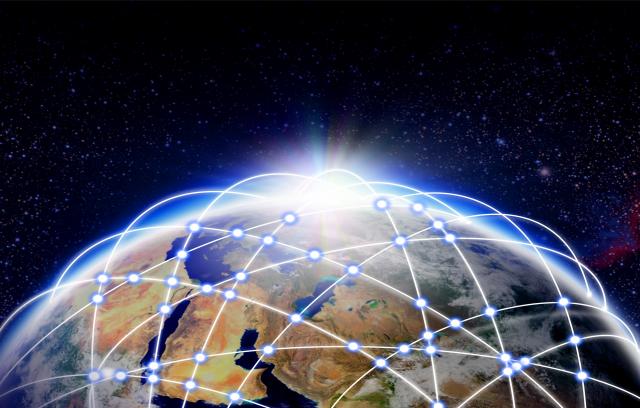 The cutting edge of our partnership in Christ's mission is prayer. When his early disciples requested "Teach us to pray" (Luke 11:1), Jesus could have given them a long sermon and an even longer bullet-point list of important things to ask for in prayer, but his reply was brief. He put admiration of the Father first, and then gave them the prime asking point: pray for the Kingdom to come. Our praying, in ways we can't understand, has been factored into the advance of his mission. We were born for it! He will display his glory and will have his harvest among all people groups, and he has put our praying on the cutting edge of that happening. What an adventure! What an honour! What a sobering responsibility!
Where do we start? Well, we can take a lesson from the psalmist, David, and allow the Spirit to enlarge it to its new covenant size in us. In Psalm 108:3 he sings:
I will praise you, Lord, among the nations; I will sing of you among the peoples.
Grab any opportunity you can to visit nations (especially unreached ones) in order to praise the Lord on-site. Christians spend millions on tourist excursions each year. What a difference it would make in nations (and to the travellers) if some holiday trips were replaced by prayer journeys. On-site prayer in unreached and/or resistant places is a great Kingdom investment with lasting consequences.
On-site prayer is not always possible. However, blessing nations from a distance is also a powerful grace-right given to every follower of Jesus. We can work with the Lord by voicing his praises over nations, even the most remote and resistant ones. It didn't just happen for David; he set his heart to do it (see v1). It helps to make a heart connection with distant nations when we don't simply praise him over all nations generally, but choose to focus on a particular nation, people group or community.
Of course, we can keep repeating: "I praise you, Lord, over (the nation), or we can keep following the psalmist's lead. David enjoyed voicing his "Hallelujah" (Praise the Lord), but his heart wanted more than familiar repetition. So he picked two characteristics of the Lord's nature, and anchored his praises to those (verse 4):
For great is your love, higher than the heavens; your faithfulness reaches to the skies.
Great Love! Love beyond measure, beyond understanding, inexhaustible.
Great Faithfulness! Dependable, constant, no circumstance or need can place us beyond the reach of his faithfulness.
So, with the psalmist, our praying is focused on ADMIRATION of God's faithful love, and then we let it overflow as PRAISE over a nation.
Before moving away from this, take a few minutes…..
Choose one less-reached or resistant nation or people group. If nothing comes to mind, go to http://operationworld.org/country-lists
Go back to Psalm 108:3-4, spend time ADMIRING the Lord's great love and faithfulness. Tell him you see those qualities in him, what they mean to you and how glad you are to know him as God of perfect love and faithfulness.
Name your chosen nation – visualize that nation/people group, or place your hand on a map (digital works as well as a wall map) and voice your ADMIRATION of Christ's love and faithfulness as PRAISE over it. Declare your longing for that praise to be voiced by the people of the nation.