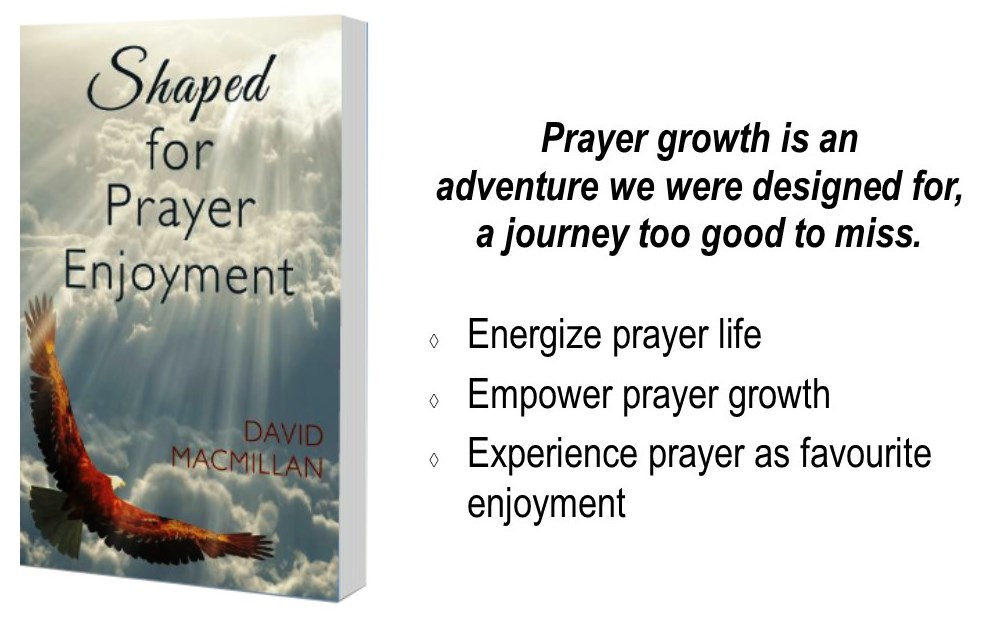 Prayer growth is far too important to lose through boredom or stagnation. God guarantees prayer joy and invites us to a journey beyond duty and sameness. It means being stretched and changed, but we get to live the prayer enjoyment adventure he designed for us.
Part I of the book explains the powerful connection between enjoyable prayer life and the constant presence of God, each chapter ending with helpful 'Ponder & Practice' exercises.  Part II gives the how-to of breaking new ground in enjoyable prayer, in both personal and corporate prayer. The book climaxes with a call to live as 'pray-ers on the move'.
Shaped for Prayer Enjoyment has been written to energize prayer life, empower prayer growth and deepen the experience of prayer as favourite enjoyment.
This book is a most joyful read leading to joy-filled engagement with God. It goes into my "pick-up-often-to-be-blessed" book category. David Crabtree
YOUR COPY IS WAITING FOR YOU
If you live in SOUTH AFRICA:
Click here to order Shaped for Prayer Enjoyment. Price: R170 plus local postage.
For global orders:
Available in paperback and eBook formats from all major online book retailers, including:
Or place an order with your local Christian bookstore