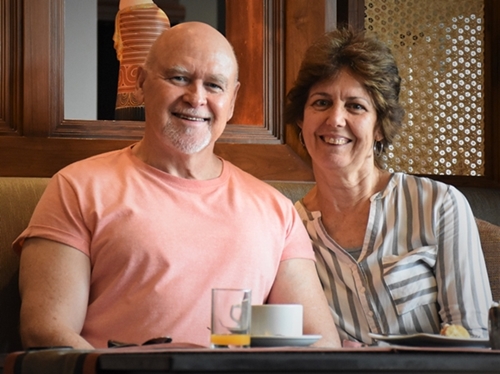 David & Sandra Macmillan grew up in the shadow of Table Mountain. Their lives changed in a big way in 1980 when they left South Africa to carry the great news about Jesus to the 'Land of Smiles', Thailand. After two decades of fulfilling ministry that stretched and shaped them more than they thought possible, the Lord signaled a new season for them: WINGSPANprayer was born.
WINGSPANprayer is a prayer mobilizing, teaching and training ministry.
Growing in prayer is a lifestyle and mission adventure designed for all of Christ's followers. It's a life-changing journey that's too good to miss! It is guaranteed to be enjoyable and to draw attention to Glory (who the Lord is and what he is like). WINGSPANprayer aims to serve individuals, congregations and teams that want to be part of the prayer growth journey.

Vision of WINGSPANprayer
Prayer life growth – equip for personal & corporate prayer life that is enjoyable and transformational.
Strategic prayer – mobilise and  train for missional prayer that advances Christ's Kingdom.
Develop resources for effective, enjoyable prayer growth and ministry
Click to visit the WINGSPANprayer BLOG