Prayer is a spiritual adventure in the nature and purpose of God. Its authority gives us an amazing reach! In Christ we have a licence to make a difference beyond the circle of our familiar daily world, touching people we have never met, in places we might never see. The authority strengthens when we consolidate that licence by praying in agreement with others.
That's exactly what we want to do with one of the most urgent prayer challenges for the church: the large Buddhist world.
If you missed the earlier blog post on praying for breakthrough in the Buddhist world, read NEW thing & COUNTER thing.
Your praying WILL make a difference. Please join the global 15-day prayer focus on the Buddhist people: 27 Jan – 10 Feb.
The Buddhist World Prayer Guide: 15 Days of Prayer 2020 Edition is an interesting and easy-to-use help for praying through the 15 days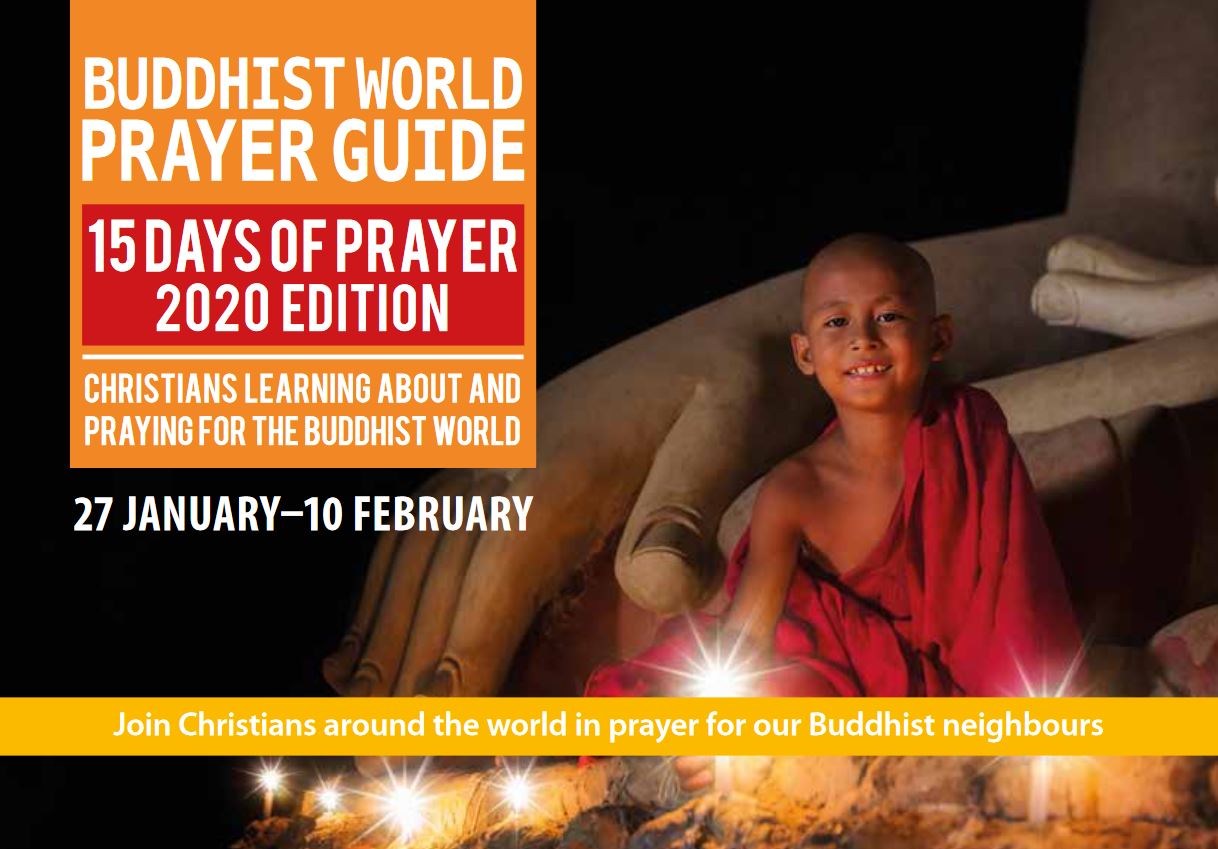 (and beyond).
The small booklet introduces the origin of Buddhism, its three main streams and the places of highest concentration of Buddhists. It gives brief stories from Buddhist contexts to add urgency and interest to each day's prayer points.
Thanks for making a difference through your praying!
Click to download a copy of the Buddhist World Prayer Guide: 15 Days of Prayer 2020 Edition.